Drive your own career
FD Works has helped me build a lifelong career. I've had all the support I've needed to progress from a Finance Assistant to a Finance Business Partner. This helped me buy my first house and get engaged all by the age of 25.
Louis Phillips, Finance Business Partner
We offer apprenticeships in finance starting with entry level all the way to becoming fully chartered if you chose to. Becoming a chartered accountant will give you a globally recognised qualification, setting you apart from other finance specialists, and the knowledge you need to impact businesses at the highest strategic level.
But the opportunities don't end there. We encourage everyone in the team to take control of their own growth and learning, and drive their career in whatever direction they choose. If a particular side of finance interests you, then we will create the space for you to explore that and invest in any training you might need. Alongside technical qualifications, you'll have the chance to train in coaching techniques, new and innovative ways of working, communication skills, and other tools that will benefit you long term. The options are only limited by your own imagination.
---
Our team make the culture, and our culture builds success
We embrace the New Ways of Working ethos to help on an individual and team level, cutting out the traditional workplace structures and adopting a more modern approach. We are genuinely trusted to manage our own time and are actively encouraged to question anything if we think they could be improved. 
Brooke Hillier, Accounts Technician
We don't have a traditional hierarchy at FD Works. We favour a self-managed structure – you're given the power to make decisions and trusted to take accountability for your work. It comes with more responsibility than a traditional 'cog in a machine' way of working, but it also means you can come to work every day knowing that you have an impact on the business, our clients, and our collective success.
Psychological safety is a big part of our culture. From day one, we want every team member to feel safe to speak up and share their thoughts and ideas. From accounts technician to MD, we value each person's authenticity and individual way of thinking.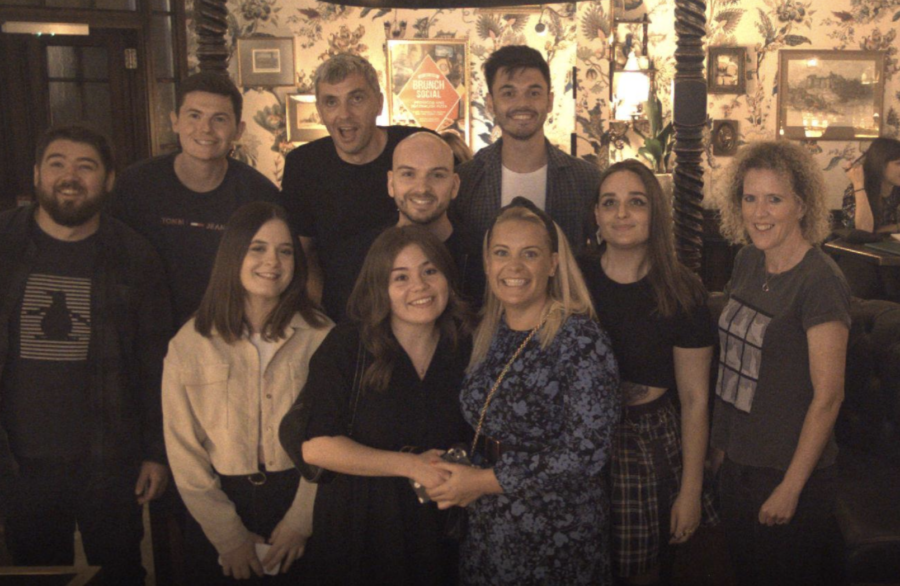 ---
Our Clients
A lot of our clients are really interesting, so the work we do for them is too. We are there to act as a full finance function if needed and check in regularly, as if we were an internal department. Our rapport with them is just as important as the technical stuff.
Liz Jones, Operational Lead
Working with nice people doesn't just apply to our team, but our customers too.They're not just top class innovators and creators, but great people that are a pleasure to work with and we make our relationships with them a priority. From top designers at Christopher Kane to groundbreaking aeroponic farming business, LettUs Grow, based right here in Bristol, our clients include some of the most exciting SMEs out there.
SMEs are complex by nature, which means the work we do when collaborating with our clients is always interesting and challenging. We don't just tick compliance boxes – we're tech forward and think creatively to come up with solutions that have a real impact on each business we work with.
---
We're excited to find and nurture the best people. To us that means meeting you wherever you are at, supporting your professional development, and shaping the business around our team.
So, if you think FD Works would be a good fit, whether an apprenticeship sounds right for you or you're interested in supporting the business in another way, we want to hear from you!